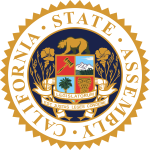 In the last issue of Alert, we gave brief profiles of the eight new members of the California State Senate. Now it is the Assembly's turn. Here we will look at the 10 new members and answer the same questions: Who are they and how did they get here?
To help answer these questions, we will use the California Target Book as our primary resource.
New Members in Assembly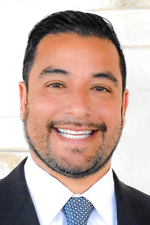 • Assembly District 13: Assemblymember Carlos Villapudua (D-Stockton) has taken over from fellow Democrat Susan Talamantes Eggman, who has moved up to the Senate. Villapudua was a two-term member of the San Joaquin County Board of Supervisors and prior to his election to the Assembly was the CEO of the Hispanic Chamber of Commerce. Villapudua received heavy backing from the business community in his bid for Assembly. In her last year in the Assembly, Eggman was absent for much of the year due to a family commitment, but in 2019 she achieved a 45% rating on the California Chamber of Commerce score card.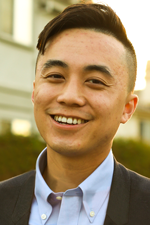 • Assembly District 25: Assemblymember Alex Lee (D-San Jose) won this open seat as the replacement for fellow Democrat Kansen Chu, who chose to run for the Santa Clara County Board of Supervisors. At the age of 25, Lee will be the youngest member of the Assembly and he comes to Sacramento as a bit of an upset victor after emerging from an eight-candidate primary field of better-known and more experienced contestants. Lee won with the backing of Bernie Sanders and the Silicon Valley Democratic Socialists of America. Chu voted with CalChamber less than 20% of the time, according to our most recent vote record.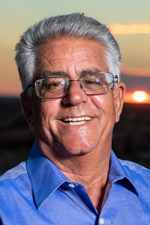 • Assembly District 33: Assemblymember Thurston "Smitty" Smith (R-Hesperia) will take over from Republican Jay Obernolte, who was elected to Congress. Smith has been in local government since 2006 and owned a plumbing contracting business. Obernolte consistently voted with CalChamber more than 90% of the time.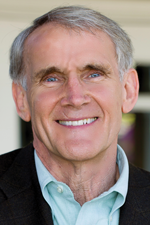 • Assembly District 37: Assemblymember Steve Bennett (D-Ventura) succeeds fellow Democrat Monique Limón, who opted to run for the open Senate seat occupied by term-limited Hannah-Beth Jackson. Bennett served five terms on the Ventura County Board of Supervisors and on the Ventura City Council prior to that. Bennett has taught in Ventura County public schools for more than 20 years. In Limón's final year in the Assembly, she voted with CalChamber less than 20% of the time.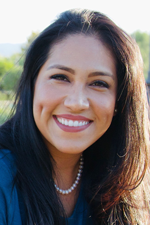 • Assembly District 38: Assemblymember Suzette Valladares (R-Santa Clarita) replaces Democratic incumbent Christy Smith, who gave up the seat to run a losing bid for Congress. Valladares has long been active in local GOP politics and was running a local faith-based preschool before she was elected. To make it to Sacramento, Valladares received 76% of the vote in the General Election. In 2020 Smith achieved a 45% score from CalChamber.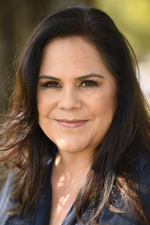 • Assembly District 57: Assemblymember Lisa Calderon (D-Whittier) replaces fellow Democrat and stepson Ian Calderon. Lisa Calderon has been a government affairs manager for Southern California Edison for more than 20 years. She emerged from a competitive March primary where she received more than $1 million in support from labor unions to face a Republican opponent in this safe Democratic seat. The departing Ian Calderon voted with CalChamber less than 30% of the time in 2020.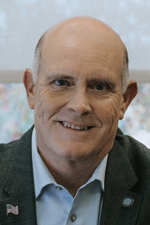 • Assembly District 67: Assemblymember Kelly Seyarto (R-Murrieta) is taking over for Republican Melissa Melendez who was elected to the Senate in a May special election. His professional career was in fire service and dates back to 1980. He achieved the rank of Battalion Chief with the Los Angeles County Fire Department before he retired in 2015. Seyarto served two stints on the Murrieta City Council, first from 1997 to 2006 and then elected again in 2016. Melendez has voted with CalChamber more than 90% of the time since she was first elected in 2012.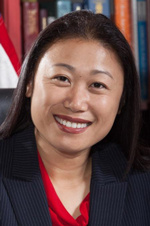 • Assembly District 72: Assemblymember Janet Nguyen (R-Garden Grove) replaces Republican Tyler Diep, whom she defeated in the March primary. No stranger to Sacramento, Nguyen served one term in the Senate before losing re-election in 2018. The catalyst for her return to politics was the urging of local business leaders and Republicans who were angered by Diep's vote for AB 5, the gig economy worker law. A business coalition led by CalChamber spent heavily to boost Nguyen's successful campaign and see to Diep's defeat. Prior to her service in Sacramento, Nguyen served on the Garden Grove City Council and the Orange County Board of Supervisors. Before leaving the Capitol in 2018, Nguyen achieved a 90% rating on the CalChamber score card.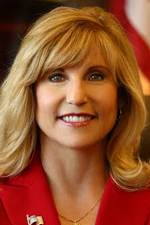 • Assembly District 73: Assemblymember Laurie Davies (R-Laguna Niguel) replaces scandal-plagued Republican Bill Brough, who did not make the top-two runoff in the March Primary Election. Brough became the second Republican in 2020 to lose his seat in the primary. Davies is a local business owner and served two terms on the Laguna Niguel City Council, where she was active on transportation issues. Davies is an active Laguna Niguel Chamber member and has received numerous awards for her community leadership. Brough achieved 80% on the 2020 CalChamber score card.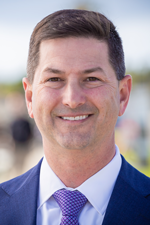 • Assembly District 78: Assemblymember Chris Ward (D-San Diego) replaced Todd Gloria, who vacated the seat to run for and be elected Mayor of San Diego. Ward served four years as a member of the San Diego City Council and previously was chief of staff to former Senator Marty Block. Trained as an environmental planner, Ward has degrees from Johns Hopkins University and the Harvard John F. Kennedy School of Government. Gloria voted with CalChamber less than 30% of the time, according to our 2020 score card.