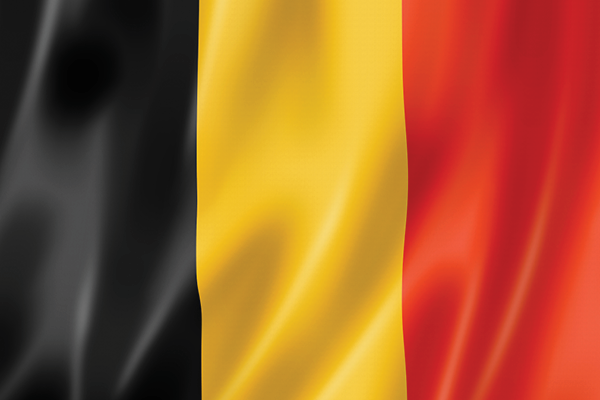 The following answers to questions posed by the California Chamber of Commerce are from Ambassador Gunther Sleeuwagen, consul general, Consulate General of Belgium in Los Angeles.
Belgium-California Relations
Please describe your thoughts on the unique relationship between Belgium and California.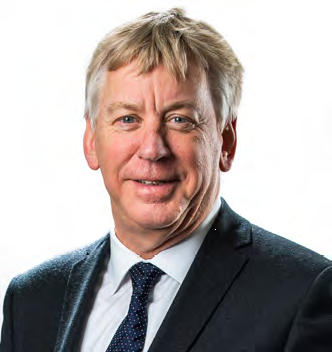 Belgium and California share a longstanding relationship of highly diversified connections. We are the 24th investor in this beautiful state, totaling nearly 100 companies disbursing salaries of nearly $400 million—quite good for a small country like ours, but it gets better from the Californian perspective.
Not many people realize this, but California is the most important exporter of all U.S. states to Belgium with more than $6 billion of yearly exports. Chemicals, transport material (read Tesla) take the bulk of it, and not to forget Google just invested about $600 million in Belgium. California imports $1.2 billion from Belgium, and I can assure you it is not only Belgian beer, Belgian chocolates, waffles or diamonds.
But these are just numbers.
Belgium is also very present here through developments in new technologies—in and beyond the San Francisco Bay Area, like Silicon Beach in Los Angeles—especially in biotech, green technologies, the gaming industry and cybersecurity.
Our film industry is producing series for major historical studios and streaming platforms like Netflix or Amazon. We have developed unique tax incentives for filming in Belgium and many productions are now underway in Belgium.
We are also very proud of our academic and research cooperation. Many Californians in Belgium and many Belgian students in California enjoy a higher education—nearly all post-graduate—in our respective academic environments. California hosts most eminent universities and Belgium hosts some of the oldest universities worldwide.
And just now, we witnessed the opening of the flagship store in Los Angeles of top fashion designer Dries Van Noten.
And then, very important for Belgians, our gastronomic contribution to very appreciative Californians is outstanding and growing here.
We are pleased with our relationship supported by the Consulate General—based in Los Angeles—our dynamic regions, Flanders, Wallonia and Brussels responsible for the promotion of our exports and attracting investments—based in Los Angeles, San Francisco and Palo Alto, and a dynamic honorary consul based in San Francisco. This is a fine network of enthusiastic and efficient persons and institutions who believe in making this relationship grow further.
COVID-19 Impact on Belgium
As countries all over the world feel the pandemic, what is the economic impact of COVID-19 on Belgium?
Just like anywhere else, some sectors are hit harder than others, but especially there is uncertainty on the concrete consequences of this pandemic on our economy.
Belgium is one of the highest per capita exporting countries in the world, so our economic development really depends very strongly on our export possibilities. We will have to see how this will develop in the near future.
Luckily, Belgium is a member of the European Union, which provides for many tools, ways and means to support each other against such catastrophes.
Also, the backbone of our economy is assured by thousands of small and medium enterprises who are very capable of showing resilience, ingenuity and creativity to cope with this situation. We are also involved in the research of an effective vaccine with our well-known pharmaceutical and biotech companies.
Challenges/Opportunities
As a high-income and yet relatively small nation, what are the challenges and opportunities facing your country?
In the immediate future we have to find a way to beat this sometimes-underestimated Covid pandemic, and here my thoughts go to the families who have been bereaved of loved ones, but I also pay tribute to the impressive and relentless work being performed by all those first-line workers in the medical field but also beyond this visible domain. Thanks to all of them, we can hope of a better environment very soon and we all have to work together for this goal.
But challenges really are opportunities, and luckily there are so many others.
Can I already mention the Olympic Games of Los Angeles in 2028? It is still far away, but in these difficult times, let us be cheerful. In Belgium we are already looking forward to a splendid organization here.
With our Belgian Business Club, we are exploring the establishment of a chamber of commerce, specifically for California, and we are looking forward to working with you, the California Chamber of Commerce, and all your readers in developing this initiative to even further stimulate our business cooperation.
Belgium, within the European Union, has to continue this European program without the United Kingdom after Brexit, challenging for both parties. Luckily, Belgium can advertise itself with reason as the main entry point into the European Union, harboring its headquarters and some of the biggest ports of Europe. Our location in the heart of Europe offers access to about 100 million customers within a three-hour car drive. Brussels is also the second diplomatic capital in the world, just after Washington D.C.
New technologies and services drive our economy and we continue to attract major worldwide investments, thanks to our multilingual highly educated labor force and top academic research.
But our major challenge—for all of us—is to work together. At least those countries who share the same values. The same values of democracy, freedom of speech, respect for diversity, for the environment and yes… for multilateralism. This is the only way to harness rule of law into a growing and ever-renewing international community, politically and economically.