California held two runoff special elections on May 12 that produced lopsided wins for the Republican candidates in districts where voter registration, at least on paper, has created a Democratic advantage.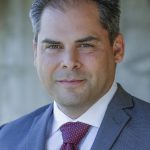 Mike Garcia of Santa Clarita is the newly minted Republican congressman representing Congressional District 25, which includes portions of Ventura and Los Angeles County.
Garcia defeated Democratic Assemblywoman Christy Smith (Santa Clarita) by 17,000 votes, giving him a winning percentage of 54%. Garcia succeeds Democrat Katie Hill (Agua Dulce), who resigned the seat amid allegations of engaging in an inappropriate relationship with a member of her congressional staff.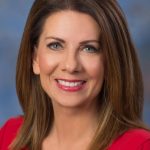 Further to the east, the Riverside County Senate District 28 was captured by Republican Assemblywoman Melissa Melendez (Lake Elsinore).
Melendez defeated Democratic school board member Elizabeth Romero by a 20,000-vote margin and a winning percentage of 55%. The seat became vacant when Republican Jeff Stone resigned to accept an appointment from the Trump administration.
Although Senate District 28 was already in GOP hands, voter registration has slipped away from Republicans; current registration is 36% Democrat, 33% Republican and 27% no party preference (NPP).
By executive order of Governor Gavin Newsom, these were vote-by-mail elections where voters received and returned their ballot through the mail, although there were limited locations for in-person voting and ballot drop-offs.
Campaigning During Pandemic
Campaigning during a pandemic created several logistical problems for candidates, political parties and independent groups engaged in the election.
JobsPAC, the California Chamber of Commerce independent expenditure committee, spearheaded an effort to secure the Senate District 28 seat for Melendez through an innovative virtual field program.
Traditional field efforts involve hiring scores of canvassers to walk precincts to directly engage voters and leave campaign literature at their doors. Understandably, during a pandemic, voters are especially unwilling to open their doors to strangers, which required that we find another way to reach them on behalf of Melendez.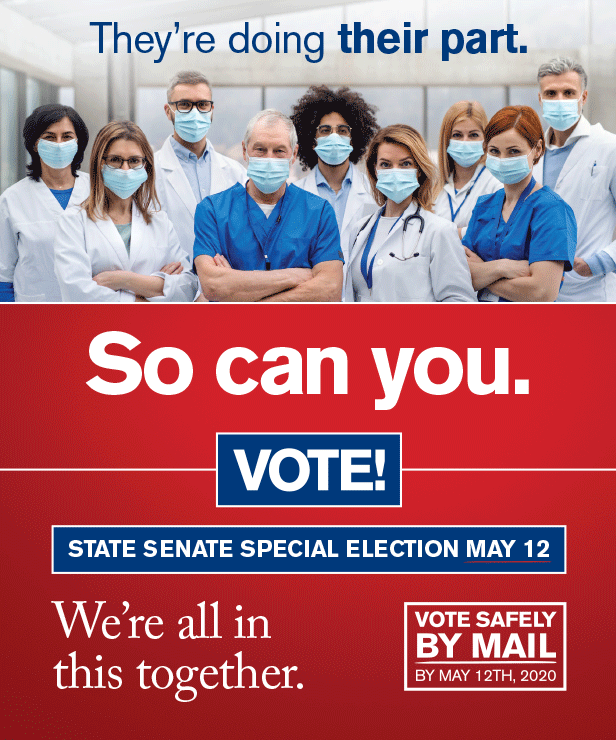 Challenges create opportunities and we quickly learned that voters sheltered in their homes were open to live phone calls, text messages and direct mail giving them timely information about the election.
Our message was simple: Melissa Melendez was supported by business leaders because she had the expertise to rebuild the economy once the shelter in place restrictions were lifted.
The mail took a similar approach with the theme "Vote Safely by Mail," featuring a graphic of medical workers in PPE gear with the caption of "They're doing their part. So can you" by voting on May 12.
JobsPAC employed 40 phone bankers and texters who made a total of 136,000 live phone calls and sent 67,000 text messages over four weeks to a target audience of lower-propensity Republicans and conservative NPP voters.
The special election turnout was higher than expected at 37%, which was only slightly lower than the 44% who voted in the presidential primary on March 3. Republicans turned out a much higher margin than Democrats with 80,000 GOP ballots cast, swamping the Democrats by 13,000 votes. About a quarter of the NPP voters cast ballots.
Implications for November
Are these results a precursor to some type of GOP wave election in California? That would be a large leap of faith, one you should not put money on.
What we can say is that voters were very engaged and open to backing candidates who were fiscally prudent and problem solvers. Let's hope this is a trend that continues through to November.