Lenny Mendonca, chief economic adviser to Governor Gavin Newsom, will be a guest speaker at the California Chamber of Commerce Capitol Summit on May 22.
The half-day Capitol Summit also will feature a straight talk with CalChamber President Allan Zaremberg, remarks by longtime political columnist Dan Walters of CALmatters, and a policy issues update with CalChamber experts.
Lenny Mendonca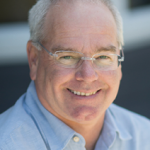 Governor Newsom named Mendonca in January to be both chief economic adviser and director of the Governor's Office of Business and Economic Development (GO-Biz).
Mendonca is a senior partner emeritus of McKinsey & Company, a global management consulting firm. He also is a lecturer on inequality at the Stanford Business School.
He founded McKinsey's U.S. state and local public sector consulting practice and served for a decade on the McKinsey Shareholder Council, retiring in 2014.
As co-chair of the nonprofit organization California Forward, Mendonca is a longtime advocate for rethinking government operations. He also is chair emeritus of the Bay Area Council and its Economic Institute.
He received his M.B.A. and certificate in public management from Stanford University and holds an A.B. in economics, magna cum laude, from Harvard University.
With his wife, Christine, Lenny Mendonca is the founder and owner of the Half Moon Bay Brewing Company, The Inn at Mavericks and the Pacific Standard Taproom. He also is chair and primary owner of the Coastside News Group, formed in 2018 to buy the Half Moon Bay Review.
Other Events
After the Summit, attendees have the option to stop by the CalChamber International Forum (a separate RSVP is required).
The afternoon forum will focus on trade issues for the California trade/business community, including the consular corps.
Scheduled for the evening of May 22 is the Sacramento Host Reception. This event is co-sponsored by the CalChamber and the Sacramento Host Committee to provide networking opportunities for business leaders from industries throughout the state.
The reception also gives attendees the opportunity to discuss key issues facing the state with other business leaders and elected officials. The evening event is a prelude to the Host Breakfast the next morning.
Featured speakers at the breakfast, now in its 94th year, traditionally have been the Governor of California and the chair of the CalChamber Board of Directors.
Register by May 10
The registration fee to attend the Capitol Summit, Host Reception and Host Breakfast is $75 per person.
The registration deadline is Friday, May 10 OR until sold out. Space is limited.
For more information or to register, visit www.calchamber.com/summit.