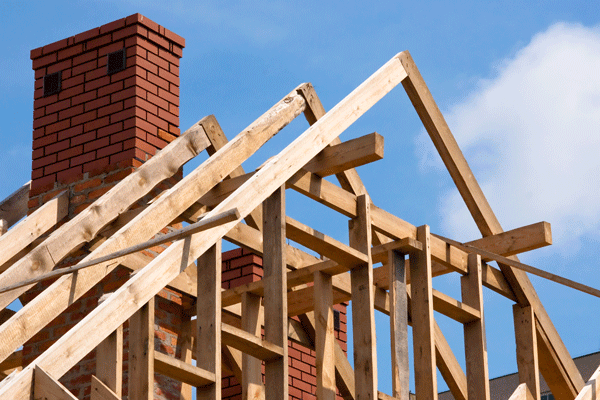 Despite bipartisan recognition of California's unprecedented housing crisis, legislative solutions being introduced this session remain hyperpartisan.
On the Democratic side, with some exceptions, legislation being introduced to address housing has been focused on rent control and curbing alleged landlord gouging and unjust evictions.
On the Republican side, California Environmental Quality Act (CEQA) streamlining and lowering the cost to develop more housing are being introduced.
In other words, it is business as usual in the Capitol.
Governor Gavin Newsom during his gubernatorial campaign pledged to bring 3.5 million new housing units online by 2025. To achieve this, California must quintuple its current rate of production to produce about 500,000 new homes annually.
Only twice since 1954 have developers built more than 300,000 homes in a year. The highest year on record is 1963, when 322,018 home permits were issued.
Targeting Housing Supply
California voters last year rejected a ballot measure, Proposition 10, that would have overturned the Costa Hawkins Rental Housing Act, which prohibits local governments from imposing rent control on apartments built after 1995.
Despite voters overwhelmingly defeating Proposition 10's effort to impose rent controls, The Sacramento Bee reported last week that a group of Democratic Assembly members propose to do just that.
• AB 36, by Assemblymember Richard Bloom (Santa Monica), allows cities to enact rent control on post-1995 buildings that are more than a decade old and allows cities to limit rent increases on single-family homes and condominiums more than 10 years old.
• AB 1482, by Assemblymember David Chiu (San Francisco), prevents landlords across the state from raising rents by more than an unspecified percentage above inflation each year.
• AB 724, by Assemblymember Buffy Wicks (Oakland), creates a database that annually collects tenant and housing data from landlords and property owners in order to address alleged landlord gouging.
• AB 1481, by Assemblymember Rob Bonta (Oakland), forbids landlords from evicting their tenants without a valid reason.
Instead of making housing construction easier and more cost effective, these Democratic Assembly members are targeting existing supplies.
CEQA Skeptics
Why does California continue year after to year to under develop its housing relative to its population and housing demands? If you answered CEQA, do not get your hopes up that any CEQA legislative relief is coming.
The Senate Judiciary and Environmental Quality committees held a joint informational hearing in March to discuss whether CEQA is slowing or impeding housing production across the state.
Titled "Just the Facts: An Evidence-Based Look at CEQA Streamlining and CEQA's Role in Development," the hearing was anything but objective. Senator Hannah Beth Jackson (D-Santa Barbara), chair of Senate Judiciary, began the hearing by stating, "We're here to talk about the mythology that CEQA stops development, and debunk it as far as it can be debunked."
From there, the panel of pre-selected academics went on to downplay CEQA's role in raising housing costs in California.
Attempts to Address Crisis
The Legislature cannot fix California's housing crisis operating "business as usual." On the other hand, the Legislature might consider these five bills that aim to address the housing crisis and reach across the partisan divide.
• AB 178 (Dahle; R-Bieber): This bill exempts residential construction that is replacing a damaged or destroyed residential structure as a result of a disaster to comply with photovoltaic requirements that were in effect at the time the residential building was originally constructed.
• AB 430 and AB 431 (Gallagher; R-Yuba City): These two bills propose to exempt from the requirements of CEQA residential housing development in Butte County and the Town of Paradise.
• SB 50 (Wiener; D-San Francisco): This bill is sponsored by YIMBY and resurrects California Chamber of Commerce-supported SB 827 (Wiener; D-San Francisco) from last legislative session. SB 50 aims to encourage increased housing production in areas with high-quality transit by exempting these areas from certain restrictive zoning standards.
• SB 621 (Glazer; D-Contra Costa) proposes CEQA judicial streamlining for affordable housing projects.
• AB 1244 (Fong; R-Bakersfield): This bill is similar to SB 1340 (Glazer; D-Contra Costa) from last legislative session, except AB 1244 is being introduced by a Republican Assembly member. AB 1244 prohibits a court from enjoining the development of a housing project that has already been approved by local government during the pendency of CEQA litigation, unless the court finds that the continued development of the project presents an imminent threat to public health and safety.