Longtime political columnist and audience favorite Dan Walters will be a featured speaker at the California Chamber of Commerce Capitol Summit on May 22.
The half-day Capitol Summit also will feature policy and political updates from CalChamber President and CEO Allan Zaremberg, other Capitol insiders and CalChamber policy advocates.
Dan Walters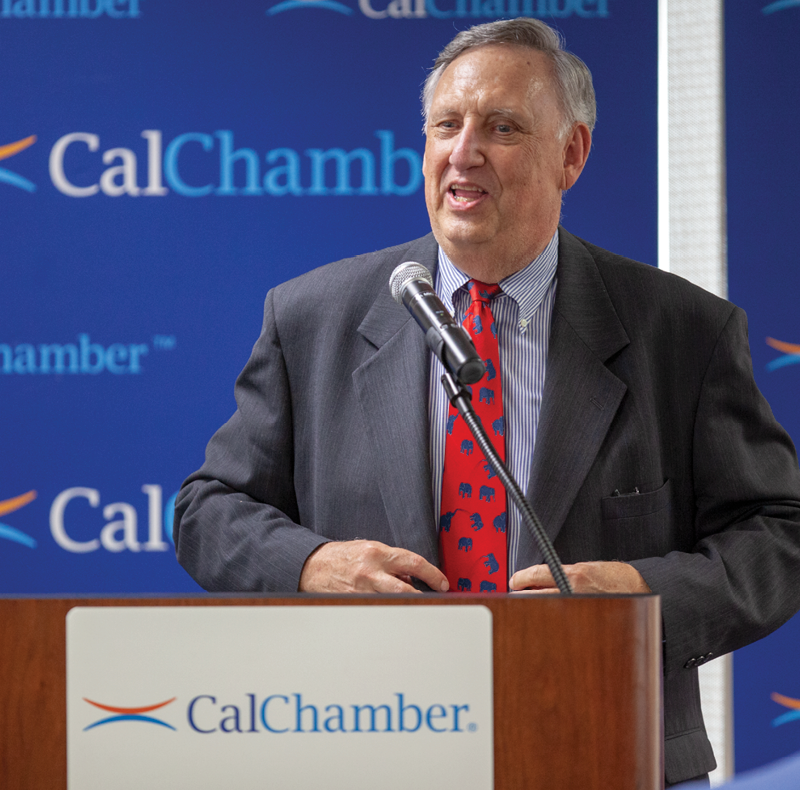 Walters, opinion columnist for CALmatters, has been a journalist for nearly six decades, and has written more than 9,000 columns about California and its politics.
He joined the Capitol bureau of The Sacramento Union in 1974, just as Jerry Brown began his first stint as Governor and later became the Union's Capitol bureau chief.
In 1981, Walters began writing the state's only daily newspaper column devoted to California political, economic and social events. In 1984, he and the column moved to The Sacramento Bee, and then to CALmatters in 2017.
His column has appeared in many California newspapers. Walters has written about California and its politics for many publications and has been a frequent guest on national television news shows. He is the author of The New California: Facing the 21st Century, the founding editor of the California Political Almanac, the co-author of The Third House: Lobbyists, Money and Power in Sacramento, and contributed chapters to two other books, Remaking California and The New Political Geography of California.
Walters last spoke at the Summit in 2017, shortly before leaving The Sacramento Bee and moving to CALmatters.
Other Events
After the Summit, attendees have the option to stop by the CalChamber International Forum (a separate RSVP is required).
The afternoon forum will focus on trade issues for the California trade/business community, including the consular corps.
Scheduled for the evening of May 22 is the Sacramento Host Reception. This event is co-sponsored by the CalChamber and the Sacramento Host Committee to provide networking opportunities for business leaders from industries throughout the state.
The reception also gives attendees the opportunity to discuss key issues facing the state with other business leaders and elected officials. The evening event is a prelude to the Host Breakfast the next morning.
Featured speakers at the breakfast, now in its 94th year, traditionally have been the Governor of California and the chair of the CalChamber Board of Directors.
Register by May 10
The registration fee to attend the Capitol Summit, Host Reception and Host Breakfast is $75 per person.
The registration deadline is Friday, May 10 OR until sold out. Space is limited.
For more information or to register, visit www.calchamber.com/summit.