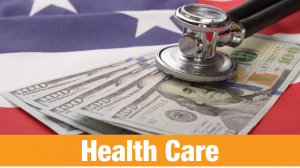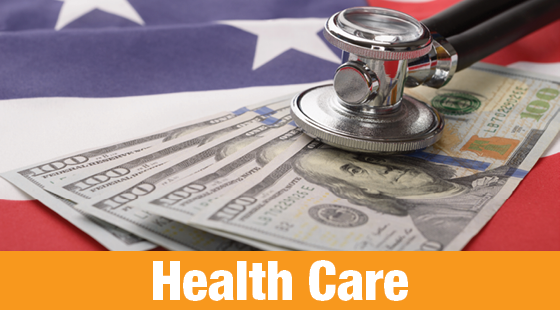 Shortly after being sworn into office this week, Governor Gavin Newsom launched his ambitious plan to make sure every person has access to quality, affordable health care.
In a brief ceremony streamed on Facebook Live, the Governor signed two executive orders and a letter to Congress and the White House to set in motion his plan to expand health care coverage:
• Executive order creating the largest single purchaser for prescription drugs and allowing private employers to join the state in negotiating.
• Budget proposal to provide coverage to young undocumented adults through Medi-Cal and to expand Affordable Care Act (ACA) financial assistance to middle-income families to buy health insurance.
• Creating a state-level individual mandate to have health care coverage to help pay for the expanded assistance to middle-income families.
• Sending a letter to Congress and the White House asking that federal law be amended to enable states to apply for and receive "Transformational Cost and Universal Coverage Waivers."
• Executive order creating a position of California Surgeon General to advise the Governor on a comprehensive approach to addressing health risks and challenges.
Prescription Drugs
The Governor's executive order said state spending on prescription drugs has increased about 20% per year since 2012 and that 25 of the most expensive drugs account for about half of state prescription drug spending.
The executive order outlined steps various state departments should take to negotiate better prescription drug pricing, including having the Department of Health Care Services negotiate on behalf of all 13 million Medi-Cal beneficiaries (versus just 2 million today, according to the Governor's press release).
The Department of General Services is assigned to reach out to local governments to participate, develop a way for private purchasers to benefit from the state's bulk pharmaceutical purchasing, and "if appropriate," recommend, in consultation with the California Pharmaceutical Collaborative, legislative changes to make prescription drugs "more affordable for all."
Undocumented Young Adults
Two years ago, California began covering undocumented youths up to age 19 under Medi-Cal. The Governor's news release notes that the ACA allows most young adults to remain on their parents' health insurance to age 26, and that undocumented young adults should not have to worry about coverage when they turn 19.
Middle-Income Families
Currently, individuals earning more than $48,000 a year or a family of four earning more than $98,000 don't qualify for financial help with health insurance premiums.
The Governor proposes providing financial assistance to individuals earning up to $72,840 a year and families of four earning up to $150,600.
This will make California the first state in the nation to offer subsidies to individuals with income between 400% and 600% of the federal poverty level, according to the Governor's news release.
Individual Mandate
Effective January 1, the federal penalty for the individual mandate was reduced to $0. A University of California, Los Angeles (UCLA) study recently predicted that without a federal individual mandate, the number of uninsured Californians would increase from a projected 150,000–450,000 in 2020 to 490,000–790,000 in 2023.
Federal Waivers
The Governor's letter acknowledged the federal government has given states flexibility to make innovative changes in health care through waivers, but said that the existing waiver is too limited.
By amending federal law and granting the Transformational Cost and Universal Coverage Waivers, California and other states could reinvest federal funding, combined with state funds to design and tailor their own solutions, "and lay the groundwork for more comprehensive solutions, such as a single-payer system," the Governor wrote.
Surgeon General
The first Surgeon General is to be appointed by February 1, with duties to include gathering insights of medical professionals, scientists and other experts to solve pressing public health challenges, and serving as a spokesperson on public health issues throughout the state.