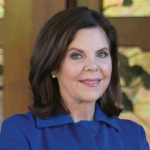 Grace Evans Cherashore, executive chairwoman of Evans Hotels, provider of San Diego waterfront resorts, has been elected the 2019 chair of the California Chamber of Commerce Board of Directors.
Serving with Cherashore as 2019 officers of the CalChamber Board are: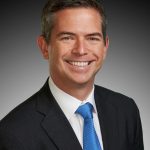 • First Vice Chair Mark Jansen, president and chief executive officer of Blue Diamond Growers;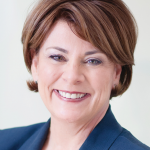 • Second Vice Chair Donna L. Lucas, chief executive officer and president, Lucas Public Affairs; and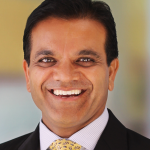 • Third Vice Chair Kailesh Karavadra, West Growth Markets Leader, Ernst & Young LLP.
"The change that goes along with the seating of a new governor and a new group of legislators presents opportunities where progress can best be achieved by working together," Cherashore said.
"Our state has some challenges that will lend themselves to bipartisan approaches," she added. "Front of mind is the housing crisis and the restoration of certain areas of the state after the fires. The business community can weigh in and have a positive impact on the solutions we hope our great state will find."
Grace Evans Cherashore
Evans Hotels was founded in 1953 by Cherashore's late father, William D. Evans, and her mother, Anne L. Evans, a former member of the CalChamber Board.
Cherashore began her tenure with Evans Hotels as chief financial officer in 1984 and later served as president and chief executive officer for 21 years. Before Evans Hotels, Cherashore worked for Wells Fargo Bank in San Francisco in the Real Estate Industries Group.
Outside of Evans Hotels, Cherashore currently serves as a member of the Dean's Advisory Council for the University of California, San Diego Rady School of Management. Previously, she served as a director of the Federal Reserve Bank of San Francisco, Los Angeles Branch, from 2008 through 2013 with one term as chair.
Prior to her Federal Reserve position, she served as a director of Peninsula Bank of San Diego and was a founding director of San Diego Trust Bank.
Cherashore also was a director of San Diego Economic Development Corporation, the San Diego State University School of Business, the San Diego Consortium and Private Industry Council (now the San Diego Workforce Partnership), the San Diego Chapter of the American Cancer Society, and the Bishop's School.
Cherashore has a B.A., magna cum laude, from the University of Colorado, and an M.B.A. from the Amos Tuck School of Business at Dartmouth College. She was honored by the San Diego Business Journal as the 2013 "Most Admired CEO" for large family-owned businesses. In 2005, she was honored at the publication's 12th Annual "Women Who Mean Business" awards.
In 2017, Cherashore and Anne Evans received the Distinguished Service Award from the Federal Reserve Bank of San Francisco.
Executive Committee
The CalChamber Board also approved three directors as at-large members of the CalChamber Executive Committee..
Returning for another year as an at-large Executive Committee member: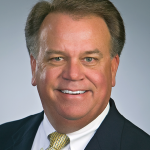 • Gregory S. Bielli, president and chief executive officer, Tejon Ranch Company.
New to the rotating position for 2019 are: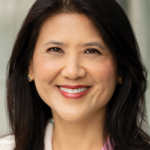 • Janet A. Liang, president, Northern California Region, Kaiser Foundation Hospitals and Health Plan, Inc.; and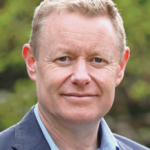 • John A. Stowell, senior vice president, The Walt Disney Company.
In addition to the at-large members and current officers, the Executive Committee typically includes the last three chairs of the CalChamber Board. The Executive Committee works with top CalChamber management to determine policy, financial and program direction, including, when necessary, providing policy guidance between the regular quarterly meetings of the CalChamber Board.