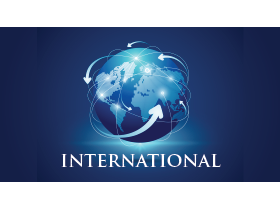 In an era where "trade is invading every zone," increased tariffs on imports are the wrong way to generate prosperity for U.S. businesses, a trade policy expert told a California Chamber of Commerce gathering last week.
John Murphy, senior vice president of international policy for the U.S. Chamber of Commerce, emphasized that the rest of the world is moving forward in areas where the United States has stepped back from trade talks.
If the United States doesn't get back to working on opening markets to American goods and services, "we're going to be on the outside looking in," Murphy said at the September 7 international breakfast of the CalChamber Council for International Trade.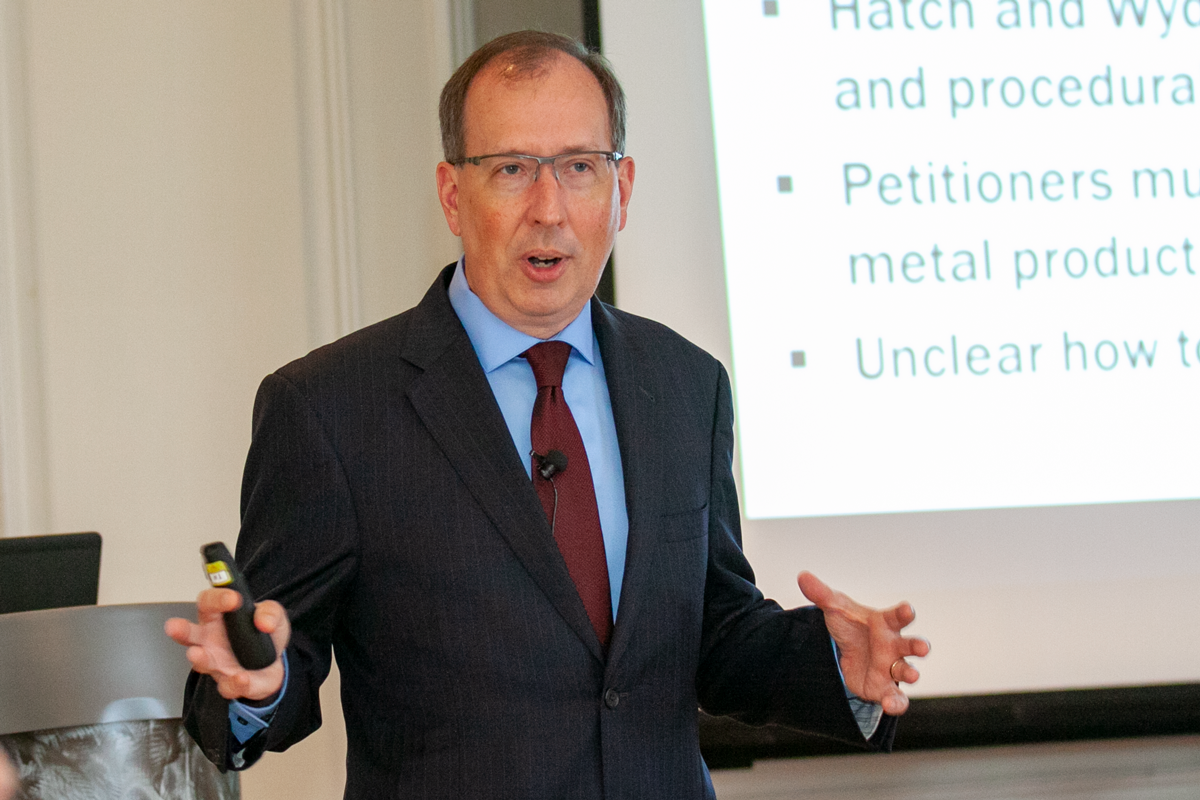 Trade Works
Murphy gave a recap of how trade affects the U.S. economy and what voters think:
• 41 million American jobs depend on trade.
• 98% of U.S. companies that export goods are small and medium-sized businesses.
• 6 million manufacturing jobs depend on exports.
• 3 in 5 voters want government to negotiate more trade deals.
He pointed out that the U.S. market is very open, and the United States has trade agreements with 20 countries that make up 6% of the world's population, but buy half of U.S. exports. After the agreements went into effect, trade with those countries boomed, Murphy said. For example, 39% of California exports now go to free trade agreement markets.
California Impacts
A slide from Murphy's presentation highlighted the impact of exports for the California economy:
• 4,869,200 California jobs supported by international trade.
• 75,722 companies export goods from California locations.
• 96% of California exporters are small and medium-sized businesses.
• 72,591 small and midsized exporters in California.
• $287.8 billion of goods and services were exported from California in 2014.
• 665,000 workers are employed by foreign firms invested in California.
Different Perspectives
The ability to control trade—U.S. sovereignty—has been a subject of interest in past administrations, Murphy said, but appears to be a particular concern for the current one. The administration of President Donald J. Trump is very focused on manufacturing, particularly cars, Murphy observed, although services also are part of the trade picture.
While the output of American manufacturing has been increasing steadily since 1980, Murphy said, manufacturing employment peaked in 1979 and has declined.
American manufacturers are producing more goods than ever, Murphy said, but "doing it with fewer and fewer workers."
He noted that large companies operate with global supply chains, with U.S. manufacturers providing high value-added elements and imported materials tending to be of lower value-added products.
NAFTA Update
The North American Free Trade Agreement (NAFTA), now nearly 25 years old, is showing its age and it makes sense to modernize the pact, Murphy commented. Coming together, he said, are an "excellent chapter" on digital trade, better protections for intellectual property and access for dairy products.
Concerns for the business community, said Murphy, include administration proposals that add to business uncertainties and costs:
• making dispute settlement rules advisory;
• a sunset clause to terminate the agreement after five years or perhaps six years with a 10-year cooling off period; and
• a dramatic change in the rules of origin for auto manufacturers; the new proposed complex rule would require a huge increase in spending just on tracking where auto components are produced.
Tariffs
The steel and aluminum tariff increases imposed by the administration have led to a rise in U.S. prices, Murphy stated: U.S. steel prices are 50% higher than in Europe; and aluminum prices have increased 130% since the beginning of the year. The viability of some U.S. companies is at risk, he reported.
Moreover, U.S. exports have been hit with $40 billion in retaliatory tariffs, with foreign governments showing they are "very politically attuned," targeting top manufactured goods in the districts of congressional leaders for increased tariffs.
Murphy commented there is broad agreement that Chinese trade practices regarding technology transfers and intellectual property deserve a strong U.S. response, but that tariffs on Chinese imports are not the right answer.
An alternative to waging a multi-front trade war, he said, might be for the United States to gain more leverage by working with longtime allies—such as Europe, Canada, Mexico and Japan—that share concerns about China's industrial policies.
More Information
For more information about the state-by-state impact of retaliatory tariffs, visit the website set up by the U.S. Chamber at TheWrongApproach.com.