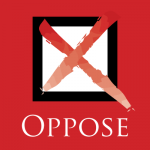 Legislation imposing new recycling and composting requirements for disposable food service packaging at certain state facilities passed an Assembly policy committee this week despite opposition from the California Chamber of Commerce and other groups.
SB 1335 (Allen; D-Santa Monica) forces food service facilities operating in California state agencies or facilities to stop using disposable food service ware by 2021 unless 75% or more of the packaging can be recycled or composted.
Since the mandated recycle/compost rate is not achievable within the time frame allotted, the bill serves as a "de-facto" ban on single-use cups, take-out containers, plates, trays and bowls in all state facilities.
In a letter to the Assembly Natural Resources Committee, the CalChamber and coalition note that they support efforts to increase the amount of disposable food service packaging that is diverted from disposal, but the bill sets arbitrary and vague standards for the types of disposable food service packaging that certain state facilities may use.
Accordingly, the CalChamber and coalition are opposing SB 1335 unless it is amended. In its current form, SB 1335 hurts California manufacturers, increases costs for state agencies and restaurants, and arbitrarily picks winners and losers in the marketplace.
At a minimum, SB 1335 should be material neutral, the letter states. The bill should specify clear and measurable criteria to guide how the California Department of Resources Recycling and Recovery (CalRecycle) determines that a package is "prone" to become litter.
Moreover, portions of SB 1335 that duplicate the science-based food packaging requirements already being developed by the state Department of Toxic Substances Control should be deleted.
The CalChamber and coalition agree that manufacturers and end users of disposable food service products have a role to play in supporting increased diversion of the products from landfills. Once the product leaves the restaurant, however, it is up to the customer to ensure the product is either recycled or composted (where programs exist).
A shared responsibility approach is needed if the state is to increase the amount of material that is recycled, recovered or composted.
Key Vote
SB 1335 passed Assembly Natural Resources on June 25, 7-3:
Ayes: Chau (D-Monterey Park), Eggman (D-Stockton), Limón (D-Goleta), McCarty (D-Sacramento), Muratsuchi (D-Torrance), Reyes (D-Grand Terrace), M. Stone (D-Scotts Valley).
Noes: Acosta (R-Santa Clarita), Flora (R-Ripon), Melendez (R-Lake Elsinore).