On Monday, September 11, Governor Edmund G. Brown, Jr. in partnership with the California Chamber of Commerce, held a luncheon for Mexico Secretary of Foreign Affairs Luis Videgaray Caso.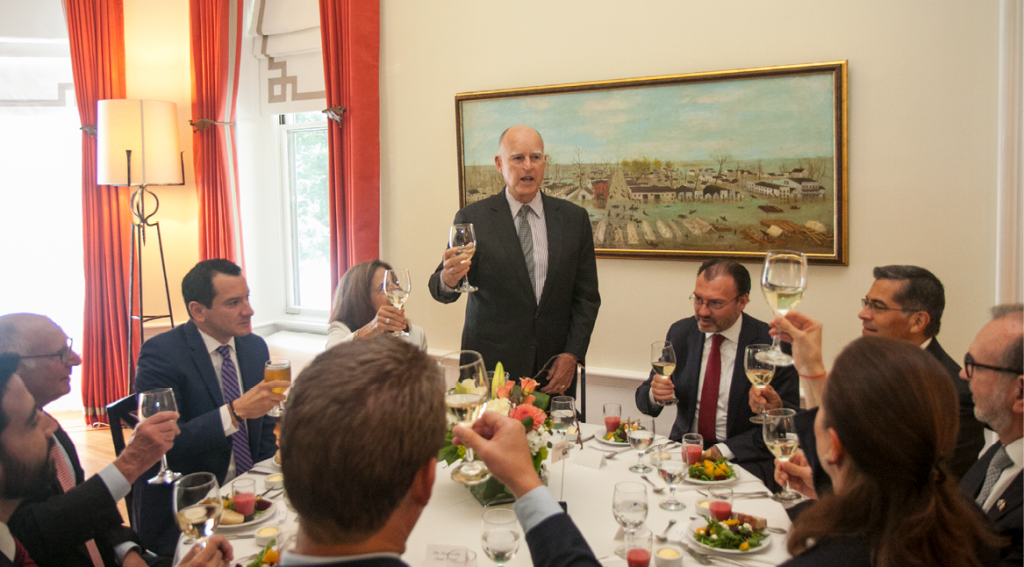 The foreign minister's delegation included Mexico Undersecretary for North American Affairs Carlos Manuel Sada Solana and Secretary Videgaray's senior adviser, Narciso Antonio Campos Cuevas. The new Consul General of the Mexican Consulate in Sacramento, Lilián Ferrer, was also in attendance, together with California Attorney General Xavier Becerra, and several members of the California Legislature, including Assembly Speaker Anthony Rendon.
The message from the Foreign Affairs Minister was one of reinforcing the strong relationship between California and Mexico—with shared values and a shared future. The Minister also commented on the importance of the ongoing North American Free Trade Agreement (NAFTA) negotiations—in particular for California and of course, Mexico.
The gathering was held at the Governor's Executive Mansion and was an opportunity to meet with the new foreign minister, who was appointed at the beginning of 2017.
The approximately 50 in attendance included key members of the Governor's Cabinet and a small number of California business representatives, including 2017 CalChamber Chair Susan Corrales-Diaz of Systems Integrated, President and CEO Allan Zaremberg, Vice President of International Affairs Susanne T. Stirling, and CFO Larry Dicke. CalChamber Board members Donna Lucas of Lucas Public Affairs and Fred Ruiz of Ruiz Foods also attended.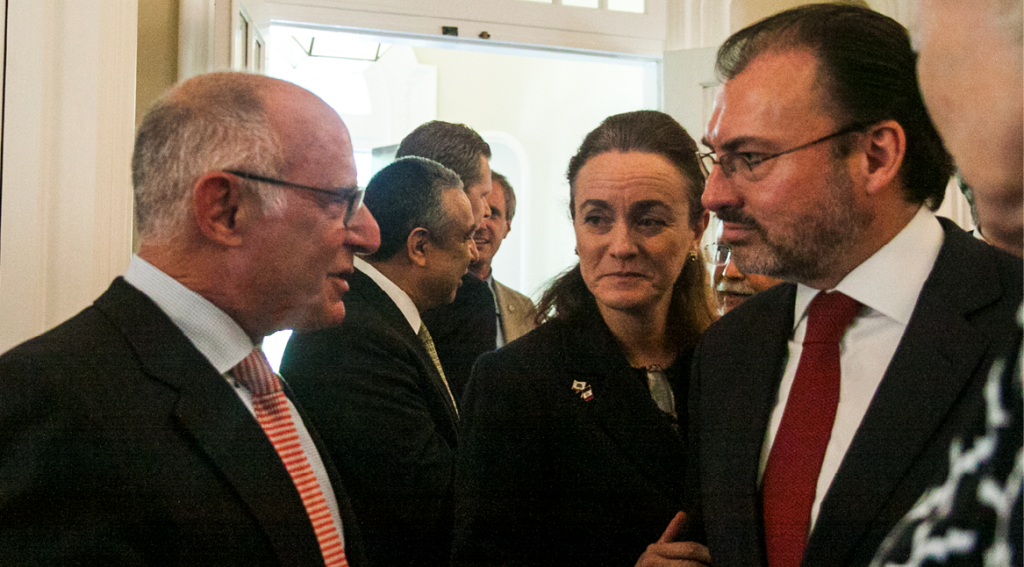 The luncheon was successful with all in attendance continuing to promote good relations between California and Mexico.
Trade/Tourism Statistics
Mexico continues to be California's No. 1 export market, purchasing 15.4% of all California exports. California exports to Mexico amounted to $25.3 billion in 2016. Computers and electronic products remained California's largest exports, accounting for 21.7% of all California exports to Mexico. Exports of transportation equipment and machinery from California to Mexico grew to total more than $5 billion.
Also in 2016, California imported $46.35 billion in goods from Mexico, a $5 billion increase from 2014. The top import categories were transportation equipment, computer and electronic products, agricultural products, and manufactured commodities. California is the second largest importing state for goods from Mexico.
According to a December 2016 report by Visit California, nearly 7.8 million people visited California from Mexico in 2015, spending more than $3 billion. Mexico sends more visitors to California than any other country by a wide margin.