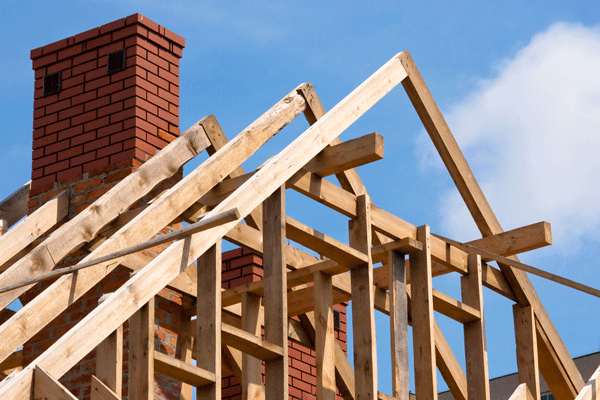 Legislation supported by the California Chamber of Commerce to promote housing construction won approval from a Senate policy committee this week.
AB 678 (Bocanegra; D-Pacoima) promotes local agencies' compliance with the Housing Accountability Act (HAA), passed in 1982 to ensure that municipalities do not unfairly hinder the development of new housing projects.
Under the HAA, a local government must follow certain legal mandates before denying a housing development application that complies with its general plan and zoning rules. Unfortunately, the current enforcement mechanisms of the HAA are inadequate to achieve compliance in many cases.
AB 678 seeks to ensure that local agencies comply with HAA provisions by requiring a local agency to make relevant findings if it denies a housing development, clarifying provisions of the HAA and imposing added penalties on agencies that violate the HAA by failing to make appropriate findings.
Housing Crisis
California's unprecedented housing crisis is caused by a severe lack of new housing construction at all levels of affordability.
One of the most significant barriers to the construction of new housing is unjustified local resistance from NIMBY (not in my backyard) groups.
Using unreasonable arguments, "no growth advocates" and NIMBYs have significantly curtailed housing construction, which has worsened the jobs-housing imbalance in our communities. This imbalance causes hardship for many people, especially low-income families in need of housing close to their jobs.
AB 678 will help make the HAA a more effective tool to ensure construction of new housing during crises like the one California faces today.
Key Vote
AB 678 passed the Senate Transportation and Housing Committee on June 20, 8-2:
Ayes: Allen (D-Santa Monica), Atkins (D-San Diego), Beall (D-San Jose), Mendoza (D-Artesia), Roth (D-Riverside), Skinner (D-Berkeley), Wieckowski (D-Fremont), Wiener (D-San Francisco).
Noes: Bates (R-Laguna Niguel), Morrell (R-Rancho Cucamonga).
No Votes Recorded: Cannella (R-Ceres), Gaines (R-El Dorado Hills), McGuire (D-Healdsburg).
The bill will be considered next by the Senate Judiciary Committee.
Summit Video
AB 678 is just one of many housing bills, good and bad, being considered this year. Get an overview of housing legislation by watching the housing bills update at www.calchamber.com/videos.