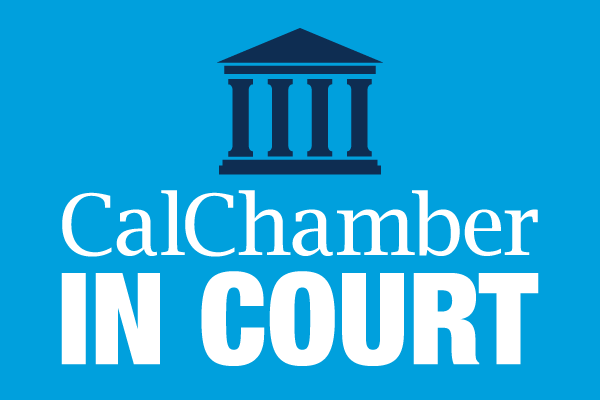 A Sacramento appellate court heard oral arguments this week on a closely watched lawsuit filed by the California Chamber of Commerce concerning the California Air Resources Board's (ARB) cap-and-trade auction.
In 2012, the CalChamber sued the ARB seeking to invalidate the auction as a violation of Proposition 13. The complaint asserts that AB 32 does not authorize the ARB to impose fees other than those needed to cover ordinary administrative costs of the regulatory program.
What was not authorized by AB 32, the 2006 legislation establishing the emission reduction program, is the ARB's decision to withhold for itself a percentage of the annual statewide greenhouse gas (GHG) emission allowances and to auction them off to the highest bidders, thus raising from taxpayers billions in revenue for the state to use.
The lawsuit does not challenge any of the provisions of AB 32, including cap-and-trade authority, nor the merits of climate change science. The only issue addressed in the litigation is the portion of the regulation that seeks to permit the ARB to allocate to itself GHG emission allowances and to profit by selling them to GHG emitters.
The CalChamber, other members of the business community, members of the Legislature, the Legislative Analyst's Office and ARB have all highlighted the fact that the auction is not needed to achieve the goals of AB 32 or to have an effective cap-and-trade program.
California leaders have promoted AB 32 as an example of climate regulation for the rest of the nation to emulate. But to be a successful leader in attracting other participants in this type of regulation, the state must use the most cost-effective process—not the most expensive.
In an initial ruling in 2013, the Sacramento Superior Court found for the state. CalChamber appealed that decision to the 3rd District Court of Appeal. A decision is expected within 90 days of the January 24, 2017 hearing.