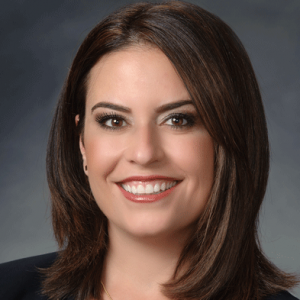 Karen Sarkissian, former partner in a nationally recognized firm of successful trial attorneys, has joined the California Chamber of Commerce as a policy advocate on health care and education issues.
For more than 12 years, she was an associate and then partner at Poswall, White & Cutler of Sacramento, litigating and resolving cases ranging from medical, dental and legal malpractice, to premises liability, employment law, automobile accidents, elder abuse, sexual abuse and civil rights. Sarkissian and a colleague tried and won the first expedited jury trial in Sacramento County in March 2011.
"We are delighted to welcome Karen to CalChamber" said President and CEO Allan Zaremberg. "Karen brings a wealth of advocacy and leadership skills to the CalChamber's policy team, as well as a thorough understanding of California law. I am confident that California's businesses will be well-represented by Karen in front of the Legislature and administrative agencies."
Fluent in Armenian, Sarkissian was commissioned by the Sacramento Superior Court to translate thousands of legal words, phrases, terms and statutes for the English/Armenian Legal Glossary published by the court in 2005. In addition to being used in California, the glossary is in use in Washington, Minnesota, Wisconsin, Hawaii and Colorado.
Sarkissian holds dual B.A.s in political science, and rhetoric and communication from the University of California, Davis. She earned her J.D. from the McGeorge School of Law, University of the Pacific, where she was an author and editor of the McGeorge Law Review. While at McGeorge, she received the Witkin Award of Academic Excellence in Government Lawyering.