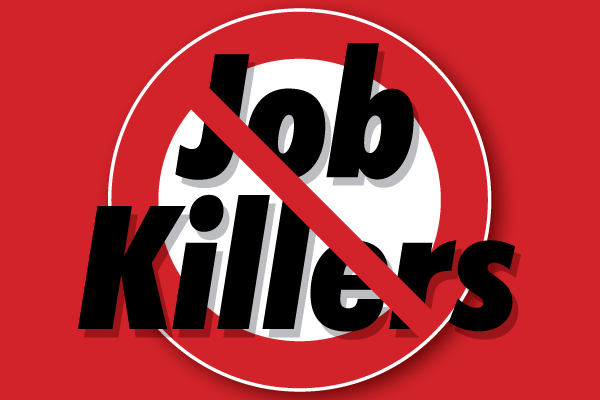 The following California Chamber of Commerce-opposed job killer bills are scheduled for hearings next week in Assembly policy committees.
• SB 1150 (Leno; D-San Francisco) Erodes Housing Availability. Increases liability risk and the cost of residential loans by allowing a party not on the mortgage loan to interfere with appropriate foreclosures and creates a private right of action for violations of overly complex and burdensome requirements. Assembly Banking and Finance Committee, June 20.
• SB 899 (Hueso; D-San Diego) Increased Frivolous Litigation. Drives up consumer costs and increases frivolous litigation similar to the disability access lawsuits in California, by prohibiting a retailer or grocery store from discriminating against a person on the basis of gender with the price of goods and subjecting them to a minimum $4,000 of damages for each violation. Assembly Judiciary Committee, June 21.
• SB 1166 (Jackson; D-Santa Barbara) Imposes New Maternity and Paternity Leave Mandate. Unduly burdens and increases costs of small employers with as few as 10 employees, as well as large employers with 50 or more employees, by requiring 12 weeks of protected employee leave for maternity or paternity leave, and exposes all employers to the threat of costly litigation. Assembly Labor and Employment Committee, June 22.
Action Needed: The CalChamber is urging members to contact their Assembly representatives and committee members to ask them to oppose these bills. Easy-to-edit sample letters are available at www.calchambervotes.com.