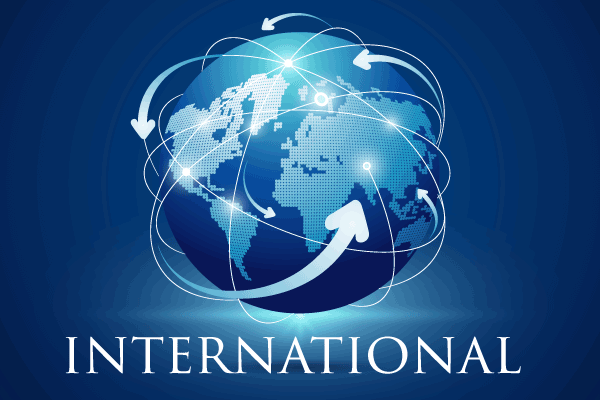 The U.S House of Representatives this week took the second step of a complicated process to reauthorize the Export-Import (Ex-Im) Bank.
The 313-118 vote on October 27 sent the reauthorization legislation to the U.S. Senate, where supporters are attempting to craft a plan to bring an Ex-Im bill to President Barack Obama's desk.
In an article by POLITICO, Senate Majority Leader Mitch McConnell (Ky.) said he wouldn't take up a standalone bill, although he has allowed the agency's renewal to be attached to other must-pass legislation.
According to earlier news reports, the effort began on October 26 when 62 Republicans from the House joined with all Democrats in a 246-177 vote to begin the process of what's known as a discharge petition. The tactic was last successfully used in 2002 to move campaign finance reform legislation.
The vote Monday evening discharges a rule establishing floor debate from the Rules Committee—the first hurdle in a three-step process. According to The Hill, the House had to approve the rule before turning to the underlying legislation to reauthorize the Export-Import Bank
CalChamber Support
The California Chamber of Commerce is asking the state's representatives to support reauthorizing the U.S. Export-Import Bank, which expired on June 30.
In a recent letter to the California congressional delegation, CalChamber explains that failure to reauthorize the Ex-Im Bank will seriously disadvantage U.S. companies—small and large—in foreign markets, potentially resulting in the loss of thousands of U.S. jobs. Failure to reauthorize the Ex-Im Bank would put at risk the more than 150,000 U.S. jobs at 3,000 companies that depend on Ex-Im to compete in global markets.
California Congressional Delegation Vote on Ex-Im Bank
Ayes: Aguilar (D-Redlands), Bass (D-Los Angeles), Becerra (D-Los Angeles), Bera (D-Elk Grove), Brownley (D-Westlake Village), Calvert (R-Corona), Capps (D-Santa Barbara), Cárdenas (D-San Fernando Valley), Chu (D-Monterey Park), Cook (R-Yucca Valley), Costa (D-Fresno), Davis (D-San Diego), Denham (R-Atwater), DeSaulnier (D-Concord), Eshoo (D-Palo Alto), Farr (D-Carmel), Garamendi (D-Walnut Grove), Hahn (D-San Pedro), Honda (D-San Jose), Huffman (D-Marin), Hunter (R-Alpine), Issa (R-Vista), Knight (R-Palmdale), Lee (D-Oakland), Lieu (D-Torrance), Lofgren (D-San Jose), Lowenthal (D-Long Beach), Matsui (D-Sacramento), McNerney (D-Pleasanton), Napolitano (D-Norwalk), Nunes (R-Tulare), Pelosi (D-San Francisco), Peters (D-La Jolla), Roybal-Allard (D-Los Angeles), Ruiz (D-Coachella), Sánchez, Linda (D-Lakewood), Sanchez, Loretta (D-Anaheim), Schiff (D-Burbank), Sherman (D-Sherman Oaks), Speier (D-Hillsborough), Swalwell (D-Dublin), Takano (D-Riverside), Thompson (D-St. Helena), Torres (D-Pomona), Valadao (R-Hanford), Vargas (D-Golden Hill), Walters (R-Irvine), Waters (D-Los Angeles).
Noes: LaMalfa (R-Richvale), McCarthy (R-Bakersfield), McClintock (R-Roseville), Rohrabacher (R-Hunting-ton Beach), Royce (R-Fullerton).
Action Needed
The CalChamber is asking that businesses send a letter to their senator via our grassroots system at www.calchambervotes.com.
For more information see www.CalChamber.com/Ex-Im.