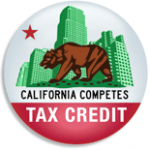 The Governor's Office of Business and Economic Development (GO-Biz) is hosting free workshops around the state and a webinar on how to apply for the California Competes Tax Credit.
GO-Biz opened the California Competes program on January 5 and began accepting applications for businesses that want to add jobs in California.
The state will provide $151 million in tax credits this fiscal year to small, medium and large companies across the state.
In the last fiscal year, GO-Biz said it awarded $28.9 million to 29 companies that are planning to create 6,000 jobs and invest more than $2 billion in the state.
Upcoming workshops are as follows:
• Fresno: Tuesday, January 20;
• Los Angeles: Wednesday, January 21;
• Moreno Valley: Thursday, January 22;
• Irvine: Friday, January 23;
• San Diego: Friday, January 23;
• Webinar: Monday, January 26.
To register or for more information, visit www.business.ca.gov.