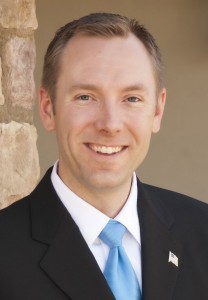 Russell Lahodny, a senior chamber communications executive, has joined the California Chamber of Commerce as vice president of local chamber relations.
Before joining the CalChamber staff, Lahodny had been senior vice president, communications for the Anaheim Chamber of Commerce since 2010. He will serve as an information resource for and CalChamber liaison with local chambers of commerce.
"Strong local chambers of commerce are an integral part of the CalChamber effort to keep the California business community strong," said Dave Kilby, CalChamber executive vice president of corporate affairs. "Russell's communication strengths will be a great asset in our continuing program to provide chambers with the resources they need to help their members succeed."
At the Anaheim Chamber, Lahodny maintained the quality and consistency of the chamber's messaging to its members and the business community. He created and oversaw all Anaheim Chamber communication tools, including a member newspaper, weekly e-newsletters, press releases, marketing materials, and website design. He also oversaw the Anaheim Chamber's legislative actions and coordinated monthly meetings featuring local elected officials.
Before relocating to Anaheim, Lahodny was vice president of communications at the Irvine Chamber of Commerce. During his seven years in Irvine, he helped the chamber earn 15 communications awards from the Western Association of Chamber Executives.
In his CalChamber position, Lahodny also will serve as vice president of the association.
Lahodny received his B.A. in communications with an emphasis in photojournalism from California State University, Fullerton, where he served as photo editor for the college newspaper, The Daily Titan.