Appeals Court Reverses Landmark Decision on State Teacher Tenure, Dismissal Laws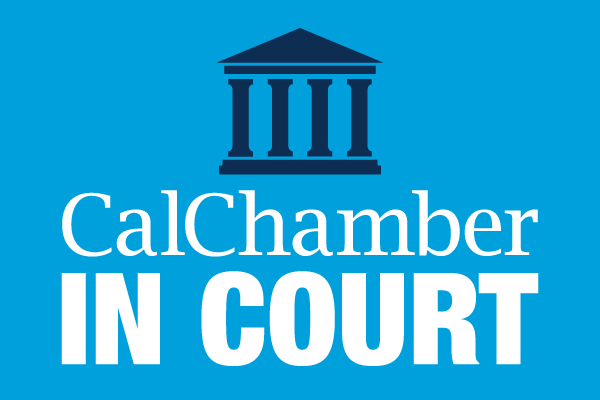 The California Second District Court of Appeals has overturned a landmark lower court ruling that had challenged teacher tenure and dismissal laws.
On April 14, the three-judge Court of Appeal reversed the trial court in Vergara v. California, upholding the state's existing education laws. It found that there was not enough evidence to show that minority students were more often subjected to ineffective teachers than other students.
"Critically, plaintiffs failed to show that the statutes themselves make any certain group of students more likely to be taught by ineffective teachers than any other group of students," Presiding Justice Roger Boren wrote.
In the decision, the judges acknowledged that problems exist in the school systems' employment practices, but it did not find them unconstitutional.
"In sum, the evidence presented at trial highlighted likely drawbacks to the current tenure, dismissal, and layoff statutes, but it did not demonstrate a facial constitutional violation. The evidence also revealed deplorable staffing decisions being made by some local administrators that have a deleterious impact on poor and minority students in California's public schools. The evidence did not show that the challenged statutes inevitably cause this impact," Boren wrote.
Appeal in Works
Students Matter, the national nonprofit organization that brought the lawsuit on behalf of public school students, announced in a press release following the decision that the nine student plaintiffs in the case intend to appeal the ruling to the California Supreme Court.
"We came to the court to defend the rights of California's public school students and will continue to do so, despite today's temporary setback," Theodore J. Boutrous Jr., lead counsel for the plaintiffs, said in the press release.
Vergara v. California
In 2014, Los Angeles County Superior Court Judge Rolf Treu held that California had deprived Beatriz Vergara and other students of their right to a decent education through the tenure and dismissal statutes.
In particular, Judge Treu found that seniority-based layoffs, onerous firing processes, and a two-year evaluation period before entry-level teachers could be hired on permanent status led to ineffective tenured teachers to be highly concentrated in schools that served low-income and minority students.
After this lower court victory, the plaintiffs in the case filed their brief in the Second Court of Appeal in June 2015. The brief argued that the Superior Court's ruling in Vergara should be affirmed on appeal in order to protect every child's right to equal educational opportunities—a fundamental right enshrined in California's Constitution.
CalChamber Amicus Brief
On September 14, 2015, the California Chamber of Commerce, among other organizations, filed a friend-of-the-court brief, arguing that the laws struck down by the trial court decision in Vergara contribute to the state's shortfall in highly skilled workers, and that California's public schools currently leave far too many students unprepared to participate in the 21st century workforce.
"California cannot afford to allow the inequitable distribution of teachers to impede the educational advancement of low-income and minority students, upon whose educational success our state's future economic prosperity depends," states the CalChamber amicus brief. "Indeed, if the achievement gap between students of different ethnic, racial, and income backgrounds could be closed, it would enrich the American economy—of which California is the largest part—by hundreds of billions of dollars."
For more information on the Vergara case, visit StudentsMatter.org.