CalChamber Backs Bills to Speed Water Supply Solutions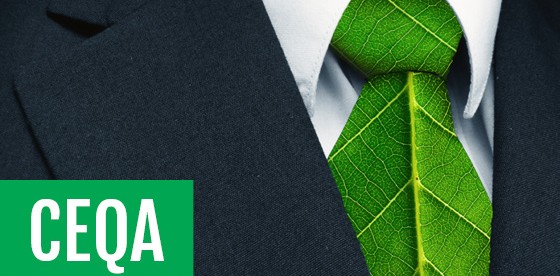 The California Chamber of Commerce is supporting a number of bills to expedite and reduce costs for water storage facilities, drought mitigation measures and recycled water pipelines.
The bills are scheduled to be considered by the Assembly Natural Resources Committee on April 4, after the Legislature's spring recess.
• AB 1647 (Waldron; R-Escondido) streamlines and reduces regulatory burdens for specified water storage facility projects by exempting such projects under the California Environmental Quality Act (CEQA).
• AB 1749 (Mathis; R-Visalia) expedites and reduces costs for recycled water pipelines by extending the current exemption for such projects under CEQA by five years.
• AB 1589 (Mathis; R-Visalia) expedites and reduces costs for drought mitigation projects by exempting them under CEQA.
• AB 1586 (Mathis; R-Visalia) expedites and reduces costs for the Temperance Flat Reservoir Project by exempting it under CEQA. The project is located on the San Joaquin River, upstream from Millerton Lake on the border of Fresno and Madera counties.
More Storage
• AB 1647 seeks to create a CEQA exemption for a project that expands the storage capacity of an existing publicly owned and operated surface water storage facility by up to 25%, or to replace an existing publicly owned and operated surface water storage facility, if certain specified conditions are met.
Although the types of projects envisioned under AB 1647 may fall within certain categorical exemptions under the CEQA Guidelines, AB 1647 ensures that certain water storage projects would benefit from a statutory exemption.
Statutory exemptions provide more protection than categorical exemptions because there are no "exceptions" to statutory exemptions that may defeat their use. Accordingly, if a proposed project fits within the terms of AB 1647's stated exemption, then that is the end of the inquiry and the exemption applies.
Speeding Projects
• AB 1749 extends the current exemption for specified recycled water pipeline projects under CEQA as outlined in the Governor's budget last year.
• AB 1589 exempts projects under CEQA that are carried out to mitigate the effects of conditions caused by drought, flood or fire. The exemption would remain in effect for the duration of a state of emergency proclaimed by the Governor due to drought, flood or fire under the California Emergency Services Act.
In its support letters, CalChamber is emphasizing that CEQA was initially passed to ensure that California's environment is considered before moving forward with a project.
Over time, however, CEQA has become a hook for litigation and a means to delay critical public works projects. Until significant changes are made to the underlying process, the CalChamber supports efforts to expedite the CEQA review process for important public works projects, such as those specified in these bills, which will encourage economic growth and recovery.